Charlie started on his Engineering Technician Machinist Apprenticeship after attending Training 2000's Aspiring Engineers Club.
Charlie has always been hands on and has loved to fix things from a young age. At school he spent his two weeks of work experience in engineering companies: Johnson Matthey – maintenance engineering and Paradigm Precision – CNC machining. Charlie then attended Training 2000's Aspiring Engineers Club and really enjoyed the workshop environment, confirming that he wanted to pursue engineering as a career.
When discussing his Apprenticeship journey, Charlie says: 'During my first year at Training 2000 after leaving school, I moved round each section of the workshop including manual turning and milling, CNC turning and milling, fitting and grinding. I was taught the safety and practical skills which gave me a really good understanding and practical ability which I felt gave me a head start when starting at my company the following year. I had to complete write ups for the jobs I was given too which I found challenging as someone who is more hands on than academic but I was given excellent support by my tutors.'
Charlie thinks of his time at Training 2000 as more like a real working environment than college and says that many of his friends who went to college have started an Apprenticeship since finishing college, which he feels has given him a head start with his career by starting his Apprenticeship straight from school.
Charlie says that Apexs Marine Equipment is a great place to work and he has been able to learn from experienced staff. He is just about to finish his Higher National Certificate (HNC) with the potential to progress onto a Higher National Diploma (HND).
Lee, Charlie's Line Manager, says that 'Charlie has shown great enthusiasm and willing to learn any new products that come through the machine shop'.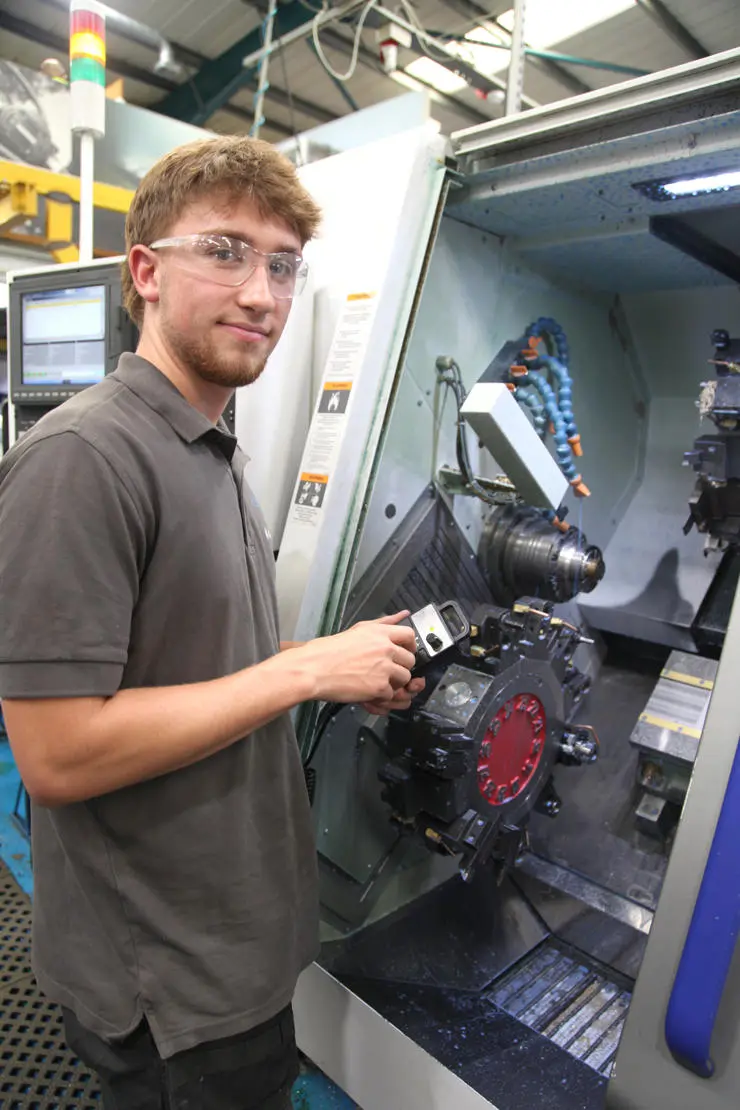 "Overall I really enjoyed my first year at Training 2000 and I am so glad I chose the Apprenticeship route"

— Charlie, Apexs Marine Equipment
Charlie's Training Officer, Dean, says about Charlie: 'Charlie's attitude and enthusiasm, is a real credit to both himself and to his company. Charlie is extremely polite and has communicated brilliantly throughout the whole of his Apprenticeship. He has embraced any feedback and any development needs myself as his assessor and also his manager has identified over the course of his Apprenticeship in a very professional manner. Charlie has a really bright future in engineering and has been a pleasure to work with.'