Engineering Manufacturing Technician
The broad purpose of the occupation is to provide specialist technical support for engineers, so that organisations can develop, produce or test new/existing products, processes, or procedures to meet a customer specification in terms of quality, cost and delivery, as efficiently and effectively as possible.
Engineering Manufacturing Technicians gather information and data from a range of sources and analyse the information/data. They will make decisions, solve problems and produce and/or update technical documentation, reports or specifications covering areas such as quality, reliability, production schedules/targets and costing. They work on technical documentation that informs others of what needs to be done such as how a product must be designed, manufactured, tested, modified, maintained, stored, transported, commissioned or decommissioned.
Apprenticeship information
Entry requirements

A minimum of four GCSEs at grade 5 (B) or above including English, Maths, Science and Technology is desirable. Other equivalent qualifications are acceptable.

Where will I study?

Training 2000 Blackburn

Duration

Up to 4 years
Year 1-2 — 1 day per week at Training 2000
Year 3-4 — assessment in your workplace
If you are completing this qualification as part of a Degree Apprenticeship the amount of time spent at Training 2000 may vary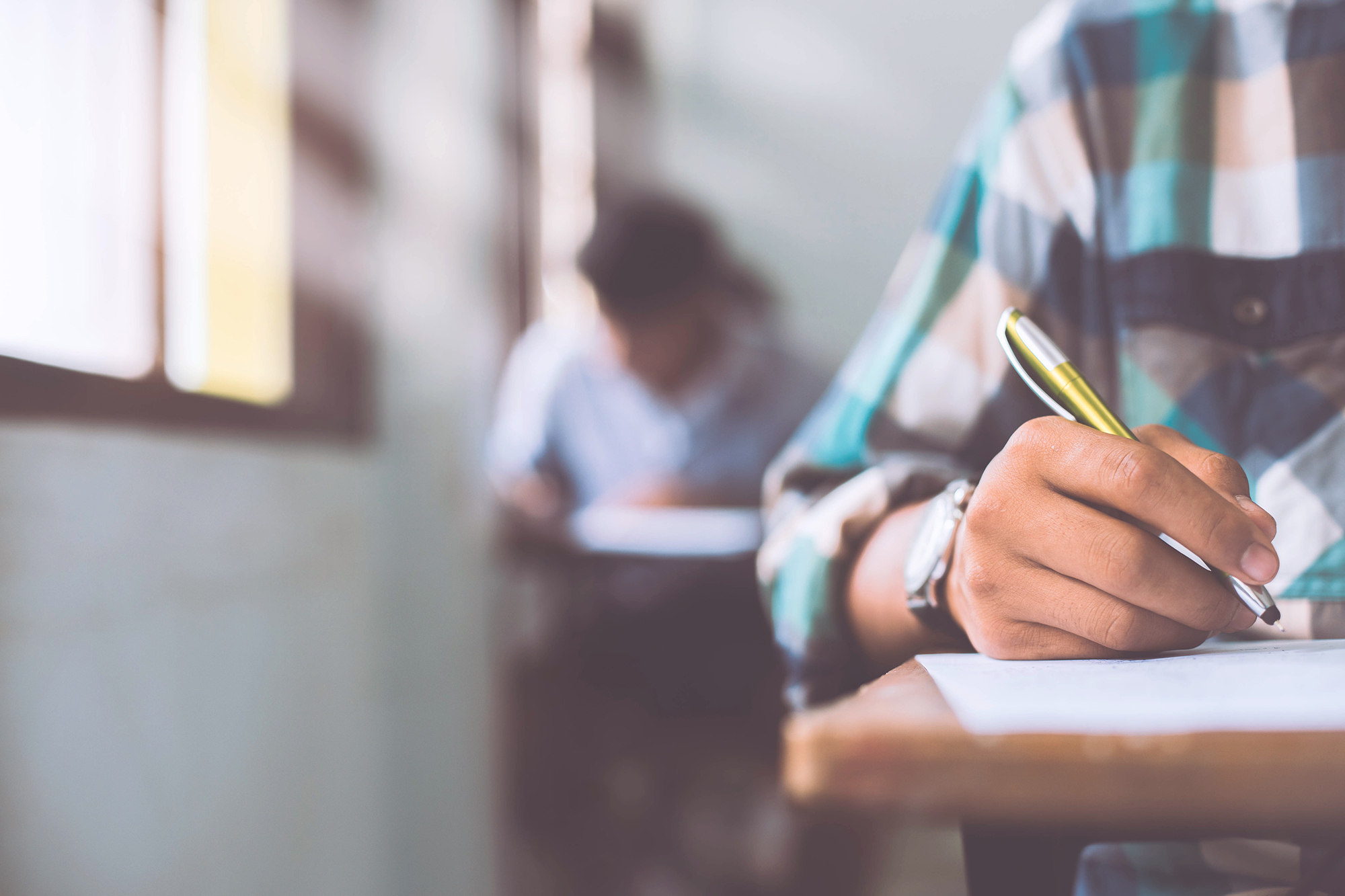 Functional skills
You may need to complete your English and Maths Functional Skills depending on your GCSE grades or if you cannot provide evidence of your GCSE results.
The Functional Skills programme runs as an addition to the time you are already required to spend doing your 20% off the job and will last a minimum of 2 weeks per subject; if you need to complete both English and Maths that is a minimum of 4 weeks. If a subject then needs re-sitting, this will therefore be more time in the classroom on top of the minimum 2 weeks per subject.
Our Apprenticeship includes:
Training 2000 registration and pass
Structured delivery programme
Assessor visits and reviews in your workplace
Synoptic / end-point assessment (EPA)
Accredited Health and Safety training
Awareness training in drugs, financial and driver safety
What you'll learn
0
Problem solving tools/techniques. Such as practical problem solving (PPS), root cause analysis (RCA) and process failure mode effects analysis (PFMEA)
Effective communication techniques including listening, questioning and support of others
Use, benefits and applications of lean methods and tools used in manufacturing and engineering (such as Kaizen, Six Sigma and 8 wastes).How Industry 4.0 will impact organisations, including the integration of automation, digital systems and manufacturing engineering systems
Quality management systems used such as ISO9001, AS9100, ISO 14001 and TS16949, its purpose and internal governance arrangements to ensure compliance
Different manufacturing methods used, their applications, such as machining, joining, forming, assembling, shaping, processing, printing, moulding, extruding and casting)Principles of quality control and quality assurance in a manufacturing and engineering environment
Team integration techniques, including conflict resolution and managing difficult conversations (team working)Core engineering principles such as mathematics, science, mechanical and electrical/electronic applications relevant to manufacturing and engineering activity undertaken
Importance for individuals to use and follow the organisations approved Standard Operating Procedures (SOP's) and documentation recording systems and the potential implications on safety, quality and delivery if they are not adhered to
Statutory and organisation health and safety policies, procedures and regulations that must be adhered to in a manufacturing and engineering environment including the risk assessment process, procedures and documentation used within the work area
Project management techniques, such as Strengths, Weaknesses, Opportunities, Threats (SWOT), stakeholder matrices, risk mapping, radar chart and summary risk profiles
How human factors (organisational, environment and job factors) can influence and impact individual characteristics, performance and behaviours in the workplace
Engineering and manufacturing related documentation used such as job cards / build records, 2D & 3D drawing/models, Bill of Materials (BOM), Cost Analysis Reports, Compliance Report, Standard Operating Instructions (SOI's), Standard Process Instructions (POI's), Engineering Query Notifications (EQN's) and Drawing Query Notifications (DQN's)
Prioritisation of workload/time management techniques to ensure that personal and team objectives are achieved effectively
Engineering and manufacturing data collection systems used, their format and content
How organisations manage and monitor internal and or supplier performance to ensure that cost, quality, delivery and sustainability objectives are being delivered
Use and applications of common metallic and non – metallic materials used in manufacturing and engineering
Different production methods used and their applications such as single, batch, flow and mass.
Different methods, tools and frequency used to check quality in manufacturing and engineering including measurements such as (dimensions, weight, signal, temperature, time,) and testing (such as non-destructive and destructive)
Departmental process used to create, record and review financial data and information
The different applications and limitations of computer based software system/packages used such as Computer Aided Design (CAD), Data Analytics and Databases
The impact of sustainability and environmental efficiency and how such matters influence manufacturing decisions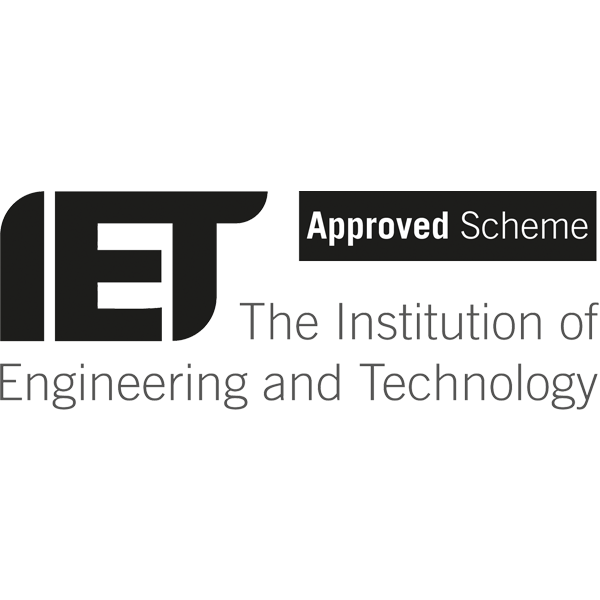 IET Approved
Successful completion of this Apprenticeship provides you with professional status (EngTech) which will be understood and sought after by your peers, employers, suppliers, customers and your wider professional network.
Visit the IET website
Next steps
On completion of this course you may want to consider the following options to further your career.
Where can you progress to?
Frequently asked questions
Most of our Apprenticeships are 4 years but can be shorter dependant on the type of engineering you are learning.
We offer engineering Apprenticeships in a range of areas, such as CAD (Computer Aided Design), Welding, Fire & Security systems, Electronics, Mechatronics and CNC.
We work with many local engineering companies, who advertise their vacancies on our website. These will change daily, so always check back for the latest ones.
As we are part of the University of Central Lancashire, you can easily progress onto a Degree Apprenticeship